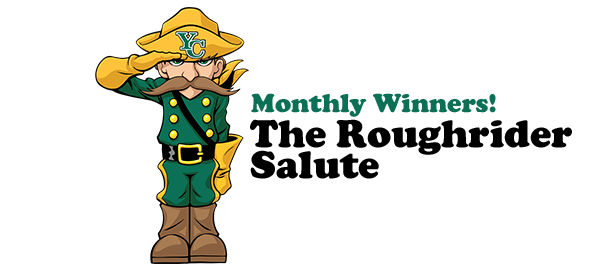 Dr. Lisa Rhine and the Executive Leadership Team
are delighted to present the recipients of The Roughrider Salute.
Congratulations, and thanks for being you! 
The Salute nomination rules and procedures -pdf | All winners SEPT 2020- JUNE 2023
---
September 2022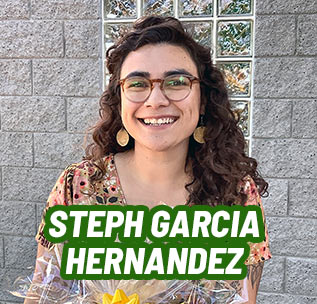 Steph Garcia Hernandez, Admission Advisor
Steph has such a great attitude. Each day she greets everyone who walks through the doors of the I building with a smiling face and a hearty good morning! Steph is quick to ask how she can help and goes above and beyond whether the person is in front of her or on the phone. She gives excellent customer service!
Recently there have been a few students that have been particularly difficult to work with. When people are upset, she is masterful at de-escalating the anger or frustration with our registration process (which can be difficult for those with little or no computer skills). Steph often will have those students smiling and happy they came in by the time they leave.
Steph arrives to work early every single day! She gives excellent customer service both on the phone and in person. Steph isn't afraid of learning new things and welcomes the opportunity. She has an extensive knowledge of our registration process and if she cannot answer a question she will find the answer before the student leaves if at all possible.
Steph is kind, understanding, quick to laugh and bring joy to those around her. She has a great sense of humor and is a real pleasure to work with! Steph is a friend to all!
---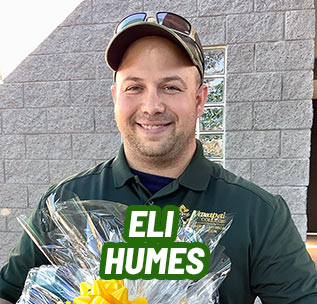 Eli Humes, Full Time Faculty CTEC, Industrial Plant Technology
During my orientation course as a new instructor Eli stepped up and volunteered to talk to me about the processes and what was going on. Having been in the field my entire career I was lost as to school life and the acronyms that are used daily, he helped me fit in and took the time to assist in my strange transition.
Eli took his time to find out my course load and class times and explained what this meant and gave me peace of mind. This was not his job nor his problem but he went above and beyond to assist me in learning what being a YC instructor means, step up, help out and you belong. The entire orientation team was great, Eli stepped up and made this strange new world understandable and friendly.
As I see Eli in various meetings we have during our life at YC he will come over to me and ask if I need help and then actually follow through with that help and that is a conscientious team member. He has introduced me to his fellow teachers and helped me feel at home. I feel involved and invested in the YC Life of YOU BELONG due to his reaching out and assisting me.
During orientation Eli went the extra mile to call Karen and get my course load and then set down and explained what the acronyms meant, that is going above and beyond. His fellow teachers respect him and that speaks of his integrity and work performance.
He had no reason to assist me other than he was motivated to assist in a fellow instructor's transition to Yavapai College. It was an eye-opener for me to see his actions, a complete stranger take time out of his lunch to get coursework and then taught me what was going on and how to read it... WOW.
Eli always has a smile, a handshake and willingness to share his knowledge.
Eli has assisted in making my transition from Field Foreman to Line Instructor, this is a huge transition, a smoother process due to his going above and beyond. His friendly demeanor and willingness to help out a fellow teacher/complete stranger shows he is willing to step up and help as he see's a need. Eli is always dressed appropriately and his classroom is spot on, these speak volumes as to his personal traits and work ethic.
---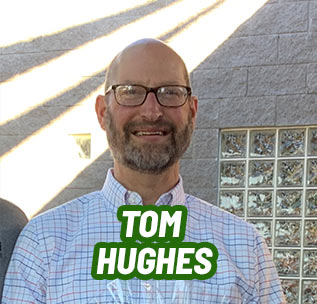 Tom Hughes, Institutional Effectiveness, Research, and Grants
It is a super busy time for Tom preparing for the upcoming HLC site visit and he still takes the time to help Facilities Management understand the importance of preparing and what we need to know. Tom is always patient and takes extra time to explain the process so we all understand - thanks Tom!
In all my dealings with Tom, be it data for the Campus Master Plan or help preparing for the HLC, Tom is always friendly and upbeat even when in the case of the CMP, a large amount of data was needed for the college's consultants.
My dealings with Tom are always responded to in a timely matter even when I know he has many other tasks to manage.
As mentioned before, Tom is a professional, his presentations show evidence of being well prepared and he is approachable and always willing to help.
---