THANK YOU STUDENTS!
The YCSGA Constitution has been approved by YOU the Student Body with a 95% confirmation. Thank you for taking the time to cast your vote and share your voice. We have reviewed your comments and will continue to work hard to support you!
Elections for the 2021/2022 Executive Board are coming up!

Access meeting minutes, agendas, discussions, announcements, and other YCSGA information
Fill out a brief form to connect with the YCSGA
Join us in our meetings on:
Monday / Wednesday: 11am
Want to share? Complete this form and join us on the last Wednesday of each month.
---
YCSGA Meet and Greet
Friday, February 5th · 8-9 am and 3-4 pm
Online Event!
---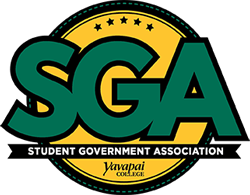 Yavapai College Student Government Association (YCSGA) strives to build a platform to listen to, speak for, and stand with the Yavapai College student body. Through responsive, inclusive, and transformative representation, empower effective leadership, reflecting the best interest of all students.
---
The YCSGA will Listen to, Speak for, and Stand with the Yavapai College Student Body. We are committed to:
Provide a productive tool for students in governing both academic and non-academic interests at Yavapai College.
Advocate matters pertinent to the student body and other constituencies of Yavapai College
Organize activities and projects that promote the interests and/or address the concerns of the student body.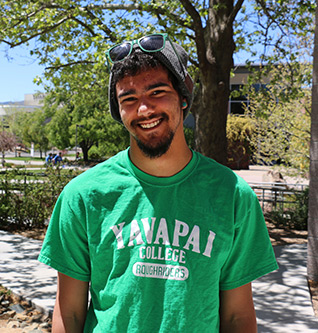 ---
The YCSGA Representatives
Student Executive Leadership Board

---
Student Senate
---