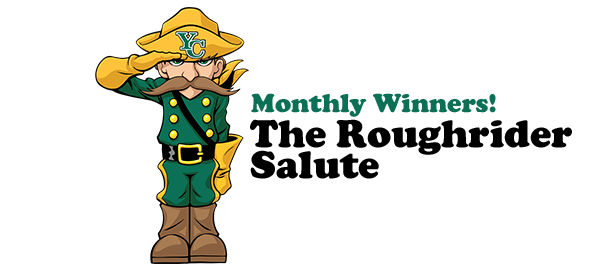 Dr. Lisa Rhine and the Executive Leadership Team
are delighted to present the recipients of The Roughrider Salute.
Congratulations, and thanks for being you! 
The Salute nomination rules and procedures -pdf | All winners SEPT 2020- JUNE 2023
---
Kenny Ryder
Finance and Administrative Services and Human Resources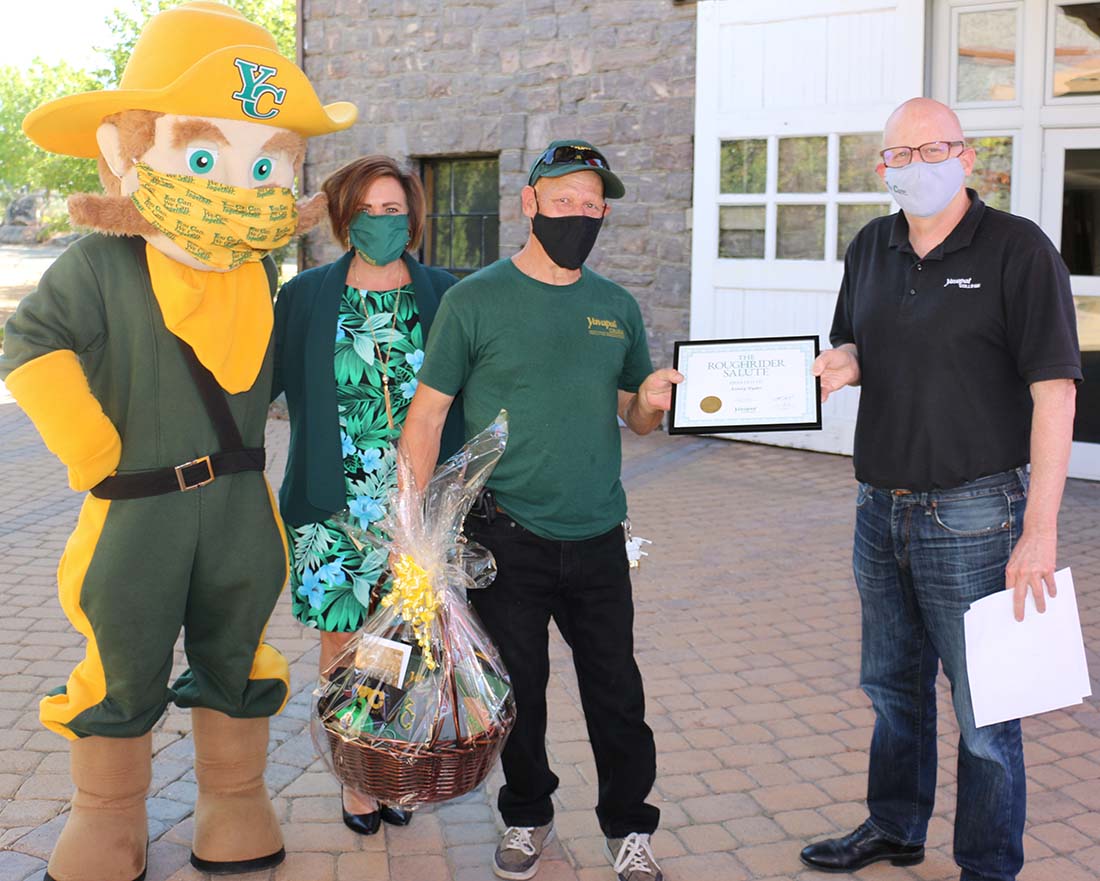 Kenny always goes above and beyond to help everyone. His attitude is always good. Laura Warne called and said Kenny saved her daughter. He found her slumped over in her car and helped her to Campus Safety. She had been injured and had a concussion.
Ken is always willing to help anyone whenever asked and always has the college's best interests in mind.
On 9/3/2020 Laura Warne called the facilities office to thanks Ken for saving safety officer Carrie's (her daughter) life. Carrie was changing the batteries in the speed sign outside of building 28 when she lost her grip and the sign feel on her head. Carrie went to her car and fell asleep. Ken walked by her car and noticed her slouched over her steering wheel passed out. Ken started banging on her window to wake her up. She woke up confused and Ken walked her to building 28 the College Police building and got her the help she needed. She ended up having a severe concussion. Without Ken banging on her window there is no telling what the next step would have been.
---
Jordan Bickett
Community Relations and Student Development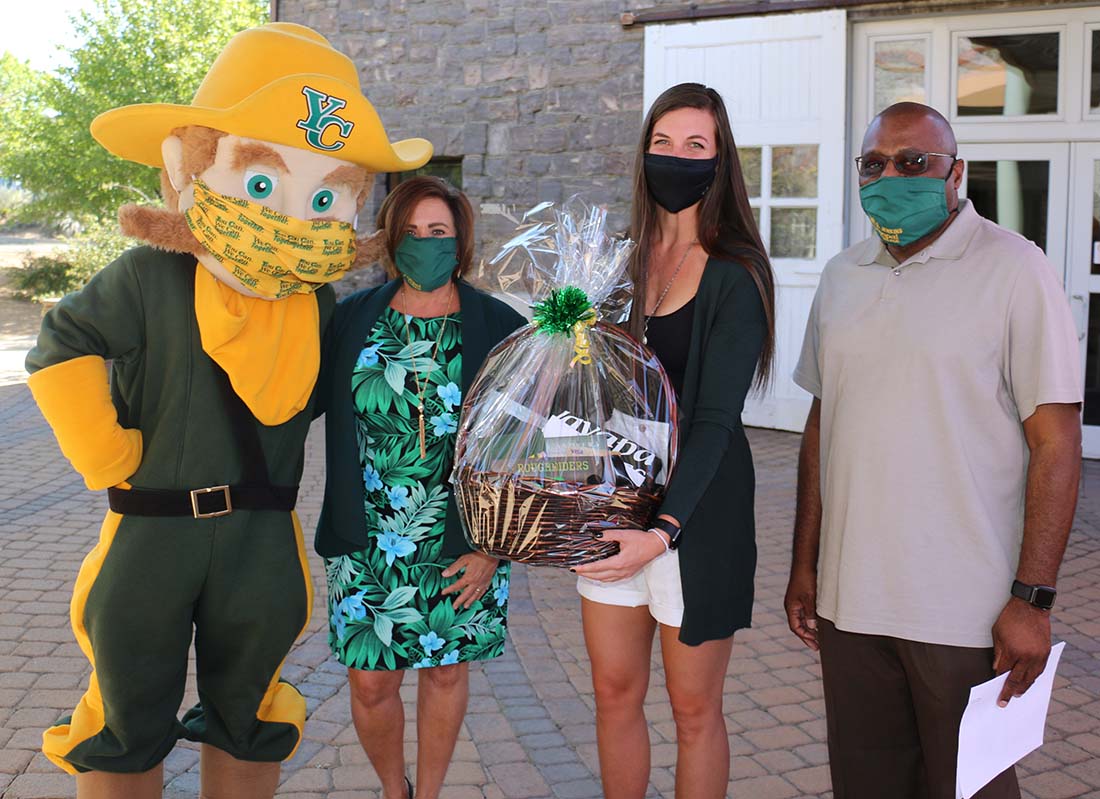 Jordan has truly stepped up not only for Athletics, but also the community. When Athletics was postponed this year, she stepped up to help our student athletes and coaches set up workout plans for all sports, not just her own. She also created an accountability system for the athletes and has maintained that they will be ready for season when we are able to come back this spring.
Jordan also accepted JV Coaching position at Bradshaw Mountain high school when their coach wasn't able to this year because of COVID. She went from focusing on Yavapai to focusing on the community. It has taken more time and responsibility added to per plate and she has done it with grace and excellence.
On top of all of that Jordan is the first to volunteer when we sign up to volunteer in the community. Fairs, Parades, Clean Up Days, She's there!
---
Linda Shook
Instruction and Strategic Initiative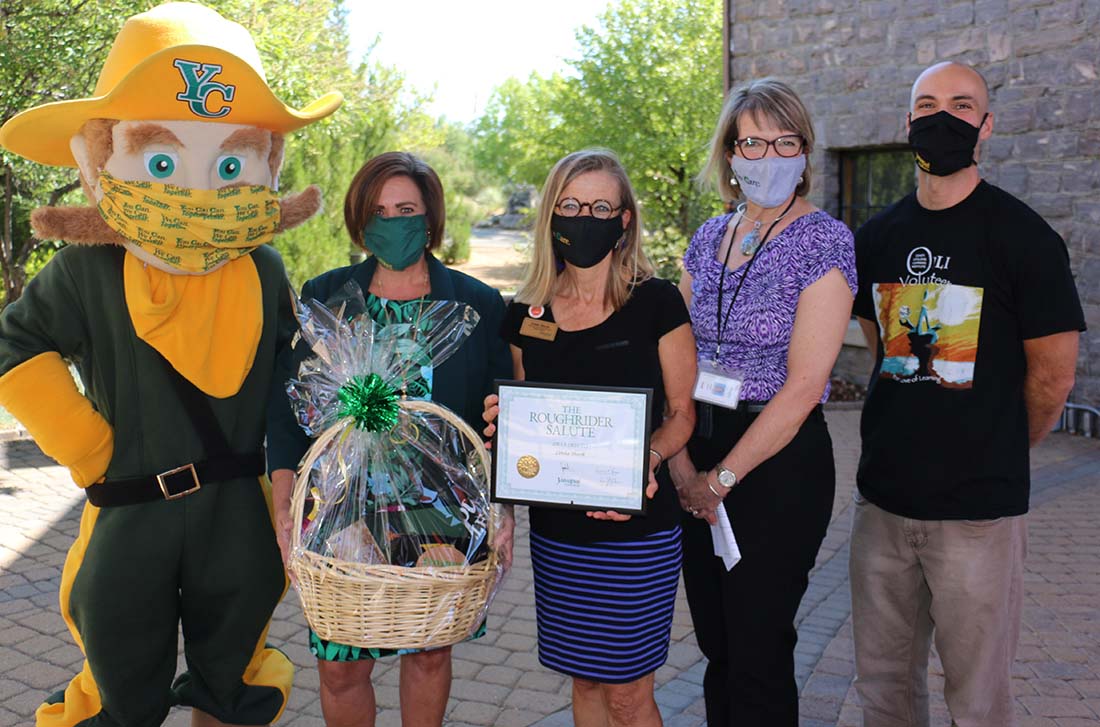 Linda Shook truly exemplifies all of the Salute Values, especially during COVID-19: Her attitude remains positive despite the challenges of our current situation, and she goes out of her way to be available for anyone — student, employee, community member, etc.
Her interpersonal skills are on par with the best communicators; she shows compassion readily and is always willing to listen despite other pressing obligations. She is an excellent manager, one I'm lucky enough to work for. She is one of the hardest-working people this college (and community!) has.
Recently, she helped raised funds for the OLLI program by hosting an innovative session with renowned Grand Canyoneer Wayne Ranney, proving that even during the pandemic she is thinking of new ways to reach out and engage our communities!