Join a Club, Get Involved!
Become active within the College with community clubs and organizations!

Deepen your College Experience Fun!
Interact with like-minded people to achieve common goals while you engage in activities that promote personal and professional growth and opportunities for community service. Make new friends and generate new interests.

How to Start a Club
If you are interested in creating a new club, find out more and apply using the New Club Application . Additional information can be found in the Student Club Handbook or contact us at studentactivities@yc.edu
---
Virtual Club Meeting
The virtual club meeting has many advantages, but it also introduces new challenges. This form will help initiate and support the importance of connecting and engaging with other YC students with similar interests.
How to have a virtual club meeting
Schedule club meeting(s) two weeks in advance
Schedule meeting(s) in ZOOM – Advisors see employee portal to schedule via ZOOM
Connect to club members via Communication Tools below ALWAYS include meeting date/time/link to zoom
During virtual club meeting(s) try to enforce in-person meeting habit to increase participation, i.e. Cameras, notetaking, agenda, objective for meetings to stay on track
Assign a meeting monitor to keep an eye out for questions, posts and interjects from club members (can record meeting)
Encourage participation. Regularly ask remote attendees if they have comments and encourage participants to post a message in a 'chat'
Tools for ZOOM – equipment checkout
---
Marketing Virtual Club Meeting
Email template
Flier template
Social Media
---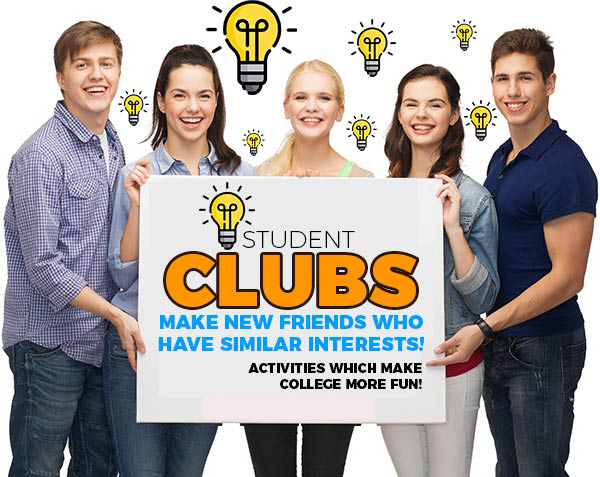 Club Rush Janary 28, 2021 
11am - 1pm via zoom link


---
Organizations

Providing educational enrichment opportunities and scholarship incentives for superior students attending any Yavapai College campus, the program helps to provide an environment that nurtures students: Academically, Socially, Emotionally, and Intellectually. Approved application required.
Contact: Denise Woolsey, or (928) 776-2259
Meetings: Friday mornings in teleconferencing capable classrooms on both Verde & Prescott. TBD.

PTK Honor Society provides opportunities for individual growth and development through four hallmarks: scholarship, leadership, service and fellowship. Membership is open to degree-seeking students who have completed a minimum of 12 credits with a 3.5 GPA.
Contact: Denise Woolsey, or (928) 776-2259

Students of Leadership provides these vital leadership skills: Individual strength Team-building Self-evaluation and reflection Critical thinking Problem solving Service leadership and community engagement .
Sol Advisors:
Janice Soutee, Prescott Campus
Janice.Soutee@yc.edu
928-776-2125

SSS-TRiO promotes academic success for eligible, certificate and/or degree-seeking students who have completed the SSS TRiO Orientation. Learn more about SSS-TRIO
Contact: Cathy Gertsch, 928-776-2382
---
Student Nurses Assoc YC Prescott
Prescott Campus

The SNA-YC is a pre-professional organization committed to supporting and mentoring future nurses by providing opportunities in: 1) Leadership, 2) Professional Development and 3) Community Service. Membership is open to pre-nursing and nursing students.
Contact: Cynthia Schroeder; (928) 649-5470
Verde Valley Campus

All students enrolled in the nursing program are members. This club works with the community on several projects during the school year to assist those who may have health, financial, or educational needs.
Contact: Cynthia Schroeder, (928) 649-5470
Viticulture & Enology Grand Crew Verde

The Viticulture & Enology Grand Crew is an organization committed to supporting all current students and alumni of the viticulture and enology program. The Grand Crew promotes the development and growth of its student members by supporting positive relationships in the community and the wine industry. A key tenet to this organization is inclusiveness in a professional and educational environment. Located at the Southwest Wine Center.
Contact: Michael Pierce, (928) 634-6586