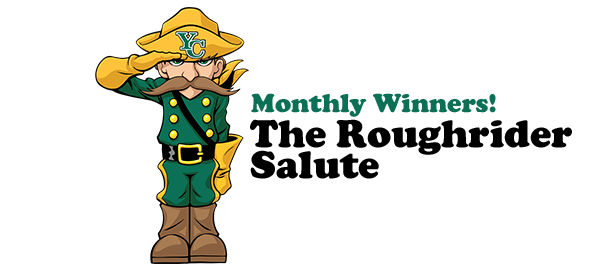 Dr. Lisa Rhine and the Executive Leadership Team
are delighted to present the recipients of The Roughrider Salute.
Congratulations, and thanks for being you! 
The Salute nomination rules and procedures -pdf | All winners SEPT 2020- JUNE 2023
---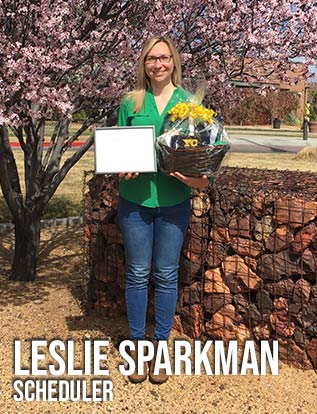 Leslie is always positive and helpful with our team and goes the extra mile.
She has excellent customer skills and goes above and beyond what her job requires of her. I can contact her at any time and you never know that she has been working on another big project. I can depend on her to be there when I need her. She makes you feel like you are number one. She is a role model to myself and others.
You can tell she has a smile on her face when you are talking on the phone because she sounds so happy. She is so friendly and he listens to what I am trying to solve in each situation and gives input to assist me in working it all out. I can always count on her. She is the example of a team player and has a positive attitude.
She is so helpful with Banner and has given me a lot of helpful hints and is willing to take time out of her day to train me or walk me thru something I don't understand. Her work performance is impeccable and is always on time with her deadlines, she is in contact with me to get my items in, so she meets that deadline. She is self-motivated and reaches out to me to assist with tasks for scheduling.
She is the kindest person and is such a hard worker. She is such a hard worker that there are some days she works overtime to get a task done. She is very honest, conscientious and displays a very professional demeanor. I am so glad that I have the chance to work with her.
---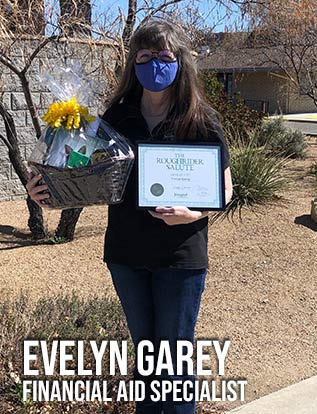 Evelyn is the heart of our financial aid department. She works tirelessly on the "back end" where she works on loans, all our reporting, helping with our "audit that never ends", which has finally ended with NO findings, and a lot of that has to do with Evelyn!
She has earned the respect of our department and has become my role model in financial aid. She exhibits a work ethic and professionalism that others, including myself, try to emulate. She is constantly striving to improve our processes and has a high work ethic.
I am so glad Evelyn is on our team - she has a passion for her work and really cares that our students receive what they deserve in federal aid and does her best to make that happen!
---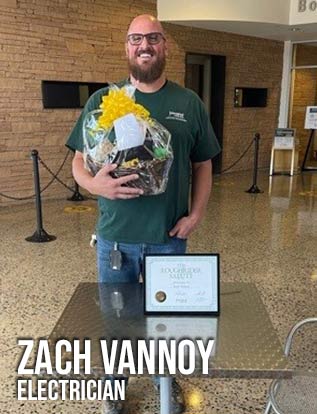 Zach probably has one of the absolute best attitudes of anyone I've worked with in my career, elsewhere as well. Hands-down, his commitment to nothing less than excellence is his normal operating MO.
Interpersonally, Zach takes direct interest in what his clients' end goals are and plans project deployment directly with his clientele, follows up to make sure all aspects are up to desires.
He is such a pleasure to work along with and I'm always glad to see Zach. He has a family at home which keeps him busy outside of YC, yet is super interested in taking the time to pursue professional development to blend his profession into ours for "whole team" results. Yavapai College is truly blessed to have Mr. Vannoy.