OER at Yavapai College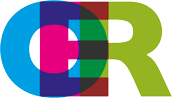 Open Educational Resources (OER) are a type of educational materials that are in the public domain or introduced with an open license, and are freely distributed. The nature of these open materials means that anyone can can retain, reuse, revise, remix and redistribute them, according to a widely accepted definition of OER. The use of free or low-cost materials among YC Faculty continues to grow, and this effort is led by the OER Committee.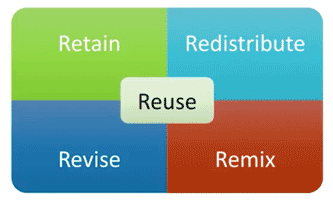 Get Started with OER and Zero-Textbook Cost Courses
The college is actively promoting the creation of Zero-textbook cost courses and programs. Faculty who want to teach official college Z-courses have to participate in a OER Training Course. Contact TeLS about taking part in this course and about the best options for incorporating open resources into your course. 
Faculty who complete the course can take advantage of Yavapai College's agreement with Lumen Learning to use any of its courseware without passing any cost to the student - for free - beginning fall 2020. These comprise an entire course curriculum that can be imported into Canvas, making it simpler for teachers to have complete content that also has the adaptable qualities of OER.
If you find courseware you would like to try contact Chris Holder at chris.holder@lumenlearning.com and request a Canvas course cartridge you can import into a sandbox course to see how it works. 
Low Textbook Cost Courses - $50 Threshold at YC
Today there are many low-cost alternative materials on the market. The college has decided if the total cost of a course's required materials are $50 or less, these qualify to be marked as Low Textbook Cost with a graphic in the registration system for fall 2020.
How YC Teachers are Using and Creating OER Content
YC faculty are joining teachers around the globe in the effort to lower student costs. Below are just 3 examples of the process from their perspective.
Learn About OER
Article from InsideHigherEd "OER Awareness in HE" from Jan. 9th, 2016
Tidewater CC "Z-Degree" Program
This video of Dr. Jhangiani covers a wide spectrum OER issues and solutions:
Content Resources 
Start exploring on your own with the resources linked below. It is normal to use content from multiple sources along with your own content (remixing).
---
The Canvas Commons is full of open resources designed for your Canvas courses
---
Creative Commons image search engine
---
OER aimed primarily at workforce development and vocational subjects (www.skillscommons.org)
---
Community College Consortium for OER (www.cccoer.org)
---
OER Commons (www.oercommons.org)
---
MERLOT ( https://www.merlot.org/merlot/index.htm )
---
The Teaching Commons (https://teachingcommons.us)
---
BC Campus & OpenEd ( http://open.bccampus.ca/find-open-textbooks/ )
---
OpenStax ( http://cnx.org/ )
---
U of Arizona OER site ( https://www.oer.arizona.edu/)
---
Open Washington ( http://www.openwa.org/find-oer/ )
---
Open Oregon (http://openoregon.org)
---
California Open Online Library ( http://www.cool4ed.org/ )
---
Open Course Library (http://opencourselibrary.org )
---
Open Textbook Library ( http://open.umn.edu/opentextbooks/ )
---
Applied Math and Science Education Repository ( https://amser.org/SPT–Home.php )
---
Scottsdale Community College- Math ( https://sccmath.wordpress.com/oer/ )
---
---