OER at Yavapai College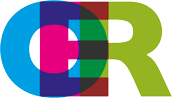 Open Educational Resources (OER) are a type of educational materials that are openly licensed. The nature of these open materials means that anyone can can retain, reuse, revise, remix and redistribute them (the 5 R's), according to a widely accepted definition of OER. The use of OER among YC Faculty continues to grow, and this effort is led by the OER Committee, the VP of Academics and the Manager of Academic Initiatives.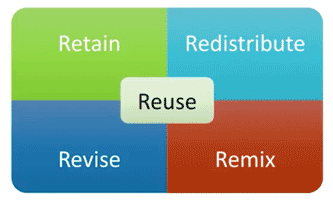 Get Started with OER
FREE or OPEN?
Free resources may or may not be openly licensed; one can give away their own copyrighted materials, but that doesn't make it OER. Open educational resources are openly licensed, meaning:
Simply put, OER is openly licensed - that is the single distinguishing factor!
Get involved
The college is actively promoting the creation of OER courses and programs. Faculty may be eligible for a stipend for developing an OER course. The current stipends according to levels of development are in this document: OER - Faculty Stipends. The current amounts are based on courses that are at least 3 credit hours and demonstrate a student need.
Read the college OER Policy for further guidance.
Open Textbooks for Rural Arizona Grant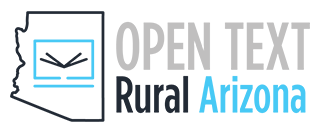 In June 2021, the Open Textbooks for Rural Arizona project was awarded $801,218 from the U.S. Department of Education's Fund for the Improvement of Postsecondary Education (FIPSE). Led by Yavapai College, this regional collaborative of seven community colleges will develop Open Educational Resources (OER) to reduce the amount of money students must spend on textbooks. The three-year initiative will foster the creation of more OER.
To get involved and learn more about the project, please contact Megan Crossfield, Manager of Academic Initiatives & Special Projects at 928-717-7627 or Megan.Crossfield@yc.edu. 
The process for building an OER course at YC:
Instructor enrolls in OER training course - see details below.

Instructor applies to get stipend to build course. (see application link below).

Academic VP approves and identifies appropriate stipend tier level; course is marked as OER in registration system for appropriate future term.

By the textbook adoption date, OER instructor notifies their ISS that they will not have materials in the bookstore.

Instructor builds course, then submits it for approval to TeLS - see details below.

TeLS reviews course and works with instructor to complete OER build (if necessary).
TeLS approves course and stipend is processed*.
*Contact OIS if your course has been approved and have questions about payment.
OER training course required of all OER builders & teachers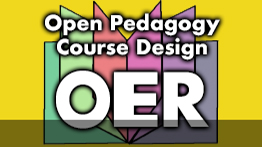 A self-paced, online training course is required of any teacher building or teaching an official OER course at YC. It requires an estimated 10 hours of time, and teachers can earn a $200 stipend for completing the course. Contact thatcher.bohrman@yc.edu if you are interested in enrolling.
OER course approval
Z-classes are approved by TeLS instructional designers using this rubric. 

Course approval submission dates
Spring 2023: November 1st
Use this OER Course Development Application site to 1. apply to develop an offficial OER course at YC as well as 2. request to enroll in the OER training course.
Lumen Learning Courseware - Free for Students in OER courses
Faculty who complete the course can take advantage of Yavapai College's agreement with Lumen Learning to use any of its courseware without passing any cost to the student - for free. These comprise an entire course curriculum that can be imported into Canvas, making it simpler for teachers to have complete content that also has the adaptable qualities of OER.
If you find courseware you would like to try contact us at tels@yc.edu and request a Canvas course cartridge you can import into a sandbox course to see how it works. 
NOTE: Lumen courseware is not currently free for dual-enrollment courses.
Lumen support site
Lumen courseware catalog
Info about Lumen's new assessment system
Video instructions to enable the "message my instructor" function
Lumen's Faculty Video Library provides short videos to answer common questions.
Lumen technical support submit a ticket.
Low Textbook Cost Courses - $50 Threshold at YC
Today there are many low-cost alternative materials on the market. The college has decided if the total cost of a course's required materials are $50 or less, these qualify to be marked as "Low Cost Textbooks" in the registration system.
---
How YC Teachers are Using and Creating OER Content
YC faculty are joining teachers around the globe in the effort to lower student costs. Below are just 3 examples of the process from their perspective.
August 2020: Dr. Van Lieu and Dr. Palmer were recognized for creating an OER Writers Guide in the OER Digest.
Learn About OER
Article from InsideHigherEd "OER Awareness in HE" from Jan. 9th, 2016
Tidewater CC "Z-Degree" Program
This video of Dr. Jhangiani covers a wide spectrum OER issues and solutions:
Content Resources 
Start exploring on your own with the resources linked below. It is normal to use content from multiple sources along with your own content (remixing).
---
The Canvas Commons has some OER resources - look for open licenses on specific content or search OER.
---
Creative Commons image search engine
---
Skills Commons - OER for workforce development and vocational subjects
---
Community College Consortium for OER
---
---
---
---
---
---
---
---
---
California Open Online Library
---
---
---
Scottsdale Community College- Math
---