Welcome to Information Technology Services
Information Technology Services is here to ensure you have a smooth and easy time using the software and hardware available to you as a student or employee of the College.
New Login Page and new Duo Security Prompt 10/24/2023
Yavapai College is updating how our stakeholders log into the myYC portal and other applications to improve security and reliability. Beginning on 10/24/2023, authentication to most systems will be facilitated via the Microsoft Azure cloud platform (Microsoft/Office365 login page). We will be retiring our traditional CAS login page for the updated Microsoft login page, which will look noticeably different.
You must append @yc.edu to your existing username (username@yc.edu) when the new login page is launched
---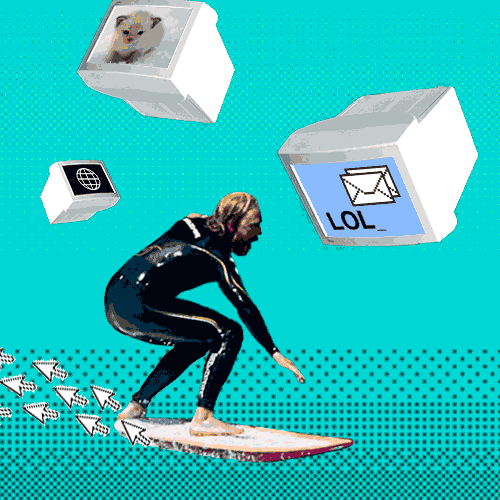 New Login QuickStart Guides
Easy steps to protect your access to College data.
Most students and employees' access YC online resources via the myYC portal, which is accessible from the yc.edu homepage (see below).

After clicking the myYC link, the new platform will appear and request login details in the format of "username@yc.edu." It is mandatory to add @yc.edu after your username (see below).
New Sign-in Prompt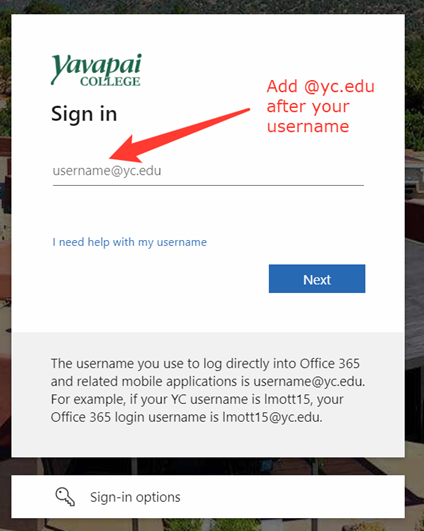 Enter YC Network Password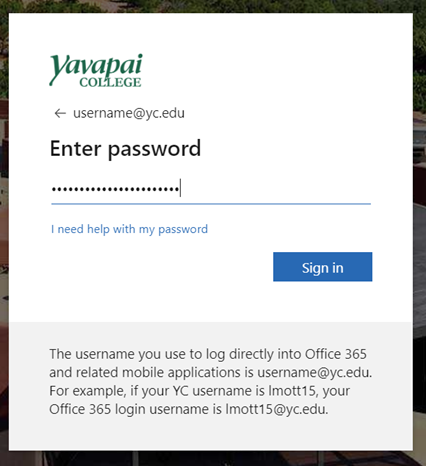 You may receive a Duo Security multi-authentication prompt, which is the same as our past procedure but with a new look and feel (see below), that you will need to respond to complete the login process.
New Duo Security Prompt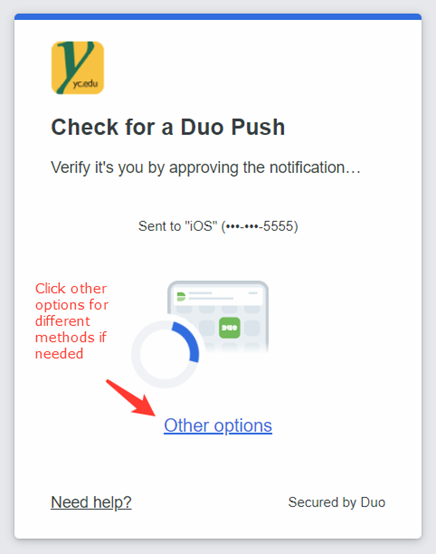 New Duo Security Prompt – Other Options – Manage Devices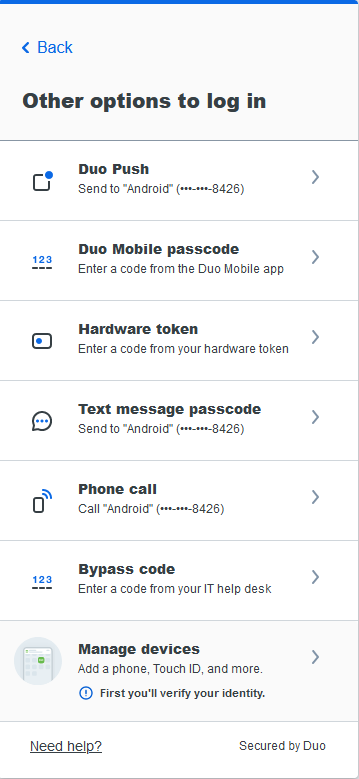 Duo Security – Device Prompt / Remember Device for 30 Days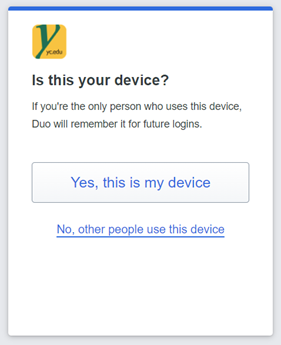 Applications / Reauthentication
The switch to the Azure platform may require reauthentication for several applications and services. The following may require reauthentication:
Outlook and Office Applications: You may be prompted to reenter your username (username@yc.edu) and password after we switch over to the new authentication platform.
Mobile Devices: Email on mobile devices such as iPhones, Android Phones, and tablets may automatically be signed out after the switch and require a new login session. This can be done by providing the account login details within the account settings of the email app or by responding to a prompt from the application to reenter your username and password. Occasionally, the phone will need a restart before doing this. In rare instances, the account may need to be re-added to the phone if a restart will not resolve the issue.
OneDrive: OneDrive, the Microsoft cloud file storage application, may require a new login session. To do this, click the OneDrive cloud icon on the system tray in the lower-right corner of the screen, select Sign In, and provide the username and password in the standard format (username@yc.edu), ensuring to approve any Duo MFA prompt that may be pushed out.
Zoom: Zoom may require a new login session. To do this, open the Zoom application, select "Sign In with SSO," enter the word Yavapai in the box, select "Continue," and log into the web page that is presented to finish, ensuring the Duo MFA prompt is approved. This process applies to both mobile devices as well as the desktop application.
Zoom Calendar Integration: If you have integrated your Office 365 calendar with Zoom, you may need to reconfigure the service and reauthenticate to reconnect the calendar connection. To edit these settings, please navigate to the Zoom web portal > Profile > Others > Calendar and Contact Integration. Select Office 365 when prompted.
Miscellaneous: Although most experience changes are covered above, others are possible depending on many factors. For anything not already covered by name, the general step needed to resolve it is simply signing into your account with the username@yc.edu format, your current password, and your approval of the subsequent Duo MFA prompt push. If you encounter difficulties, please do not hesitate to reach out to us at helpdesk@yc.edu or 928.776.2168.
Support Requests
Zoom
Phones
Microsoft Bookings
Working Remotely
Server and Wireless Access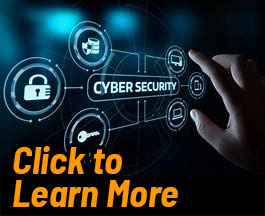 Report an cyber security concern or active incident to
(928) 717-7722 | infosec@yc.edu
Our team is dedicated to supporting secure computing at YC.
Cyber Security Services
Cyber Security Awareness Training
Phishing Awareness and Simulation
Whitelisting/Blacklisting Coordination and Management
Asset and Service Onboarding Security Reviews
Compliance Reviews, Guidance, and Support (PCI, FERPA, HIPAA, GLBA, GDPR, etc.)
Vulnerability Analysis and Remediation, Risk Management, Process and System Auditing
Cyber Security Incident Response
Providing Policy and Procedures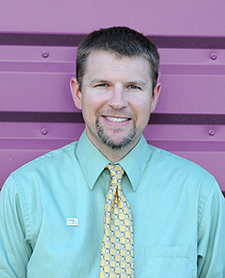 ITS Mission: The mission of the Information Technology Services (ITS) Department is to increase the effectiveness of our institution in the areas of teaching, economic development, and cultural enrichment through the efficient use and cost-conscious management of information technology resources.
Organization chart login
Location: Prescott Campus, Bldg 6-102. Real time system status: status.yc.edu
Chief Information Officer: Patrick Burns
YC ITS Teams:
Technology Support Services
Provides direct support to constituents (Helpdesk)
Responsible for the design, implementation, and maintenance of district presentation (audio/visual) systems
Deploys and maintains all computer workstations/laptops and computer labs/classrooms
Application Development
Accountable for the district enterprise system (Ellucian Banner), myYC Portal, web services, single sign-on, and custom applications
Systems and Networking Services
Designs, implements, and maintains the wired and wireless network, storage, virtual desktops, and the phone system
IT Security
Responsible for protecting the College's information assets by utilizing the latest cybersecurity tools and best practices
Leads efforts related to information technology compliance