myYC Portal Re-Imagined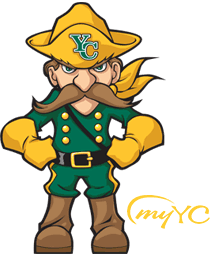 A new feature update for the myYC portal will be released on January 8, 2019. The development team put in the many of the feature requests we have received since the launch of the portal.
Here are the highlights of the 2.0 release
Reimagined Featured Items (Shortcuts) Menu
Ability to add/remove shortcuts
Drag and Drop functionality
Expanded the potential amount of feature items
New default set of items depending on roles: Canvas, My Email, Roughrider Scheduler, Register for Classes, Payment Center, MyLabsPlus, DegreeWorks, Dual Enrollment
Ability to enable/disable dark mode theme
Search for items within myYC
Our mascot, Ruff, is now prominently displayed
New search myYC/website feature
New Library panel
Improved role handling
User interface enhancements and some bug fixes
Thanks to everyone that is helping us beta test the new release. We feel this release is a big improvement and we hope you do as well.
---
Classic Light Mode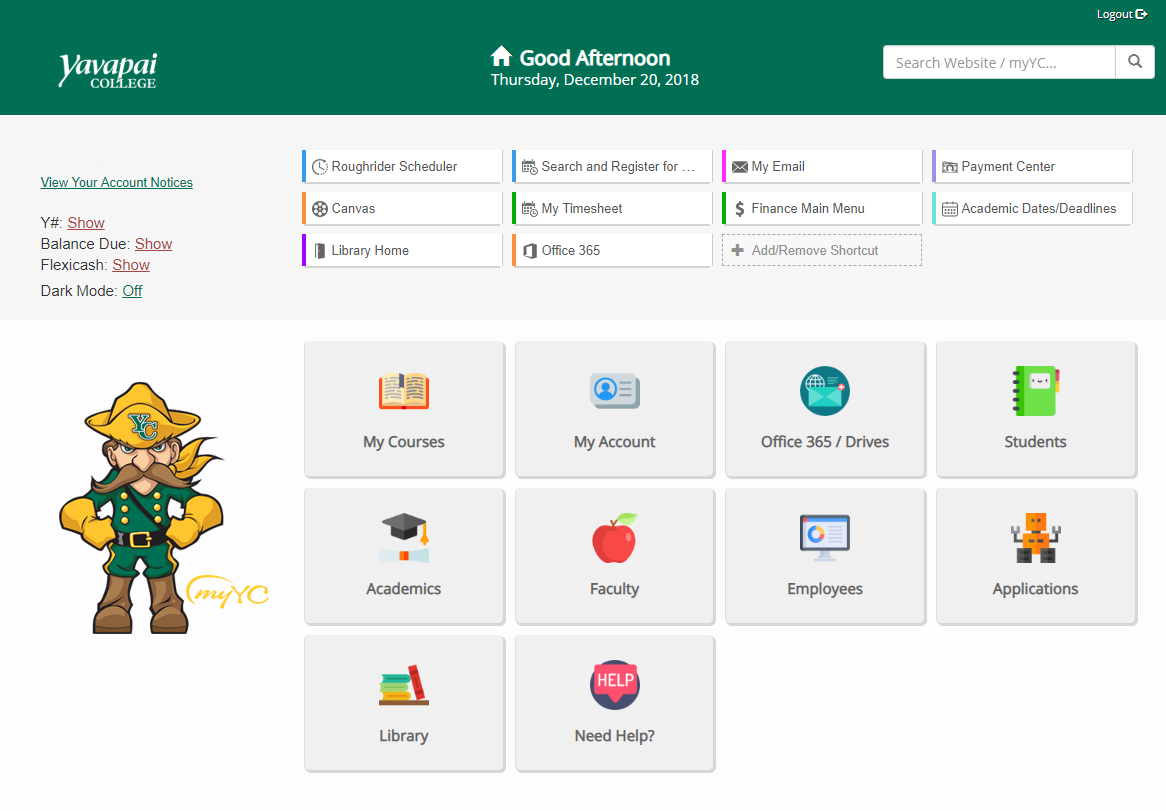 ---
New Dark Mode