Health, Physical Education, and Recreation
What is HPER?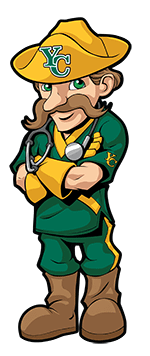 "YC's Health, Physical Education, and Recreation (HPER) provides a wide range of educational opportunities aimed at enhancing individuals' overall health and well-being. Classes include both educational courses and group activities.
Physical Education, as a core component of HPER, encompasses a broad spectrum of activities, with a strong emphasis on incorporating sports and physical fitness into one's educational journey. It's encouraged that physical education be a part of every student's education. Our recreation classes focus on fun outdoor pursuits, such as hiking, camping, and developing essential outdoor survival skills, among others.
For those aspiring to enter the fitness and wellness profession, Yavapai College's HPER department offers an array of opportunities including a personal trainer certification program, along with courses geared towards becoming a group fitness instructor. Additionally, the department provides a multitude of group activities aimed at improving not only physical health but also mental, emotional, and social well-being. Overall, YC HPER fosters students to lead healthier lives through education and activities."
Contact Information
Paula Tomitz
paula.tomitz@yc.edu
(928) 776-2238
---
Additional Program Information
---
Start at Yavapai College - Finish at the university of your choice
We are dedicated to helping students get started at Yavapai College and transfer into the university program that will fit their goals. Through our transfer partnerships and tools we can help you prepare for your next steps. 
Cost, Financial Aid, and Scholarships
YC Pipeline Career Exploration
The YC Pipeline career development and job skills platform allows YC students and Yavapai County job seekers to explore in-demand careers that align with their passions, skills, and the region's economic demands. The platform gives students and job seekers advanced insights about the exact skills, education, or certificates they need to reach their career goals. Upon completion of their profile, users will then have access to a variety of career exploration opportunities and information, including job shadowing, service learning, field experience, research, apprenticeship, further education, and other opportunities specific to Yavapai County.