The Fitness Center
The fitness center offers access to fitness classes, machine and free weights,
cardiovascular training, strength training and other key components of fitness.
Prescott Campus Building 2 / (928) 776-2238
Fitness Center Hours - OPEN TO THE PUBLIC
January 10- December 20, 2022
Mon / Wed: 6am - 9am; 11am – 1pm; 6:30pm - 8:30pm
Tues / Thurs: 7am – 9am; 11am – 1pm; 5:00 - 8:00pm
Fri: 6am - 9am; 11am – 1pm; 5:00pm - 8:00pm
Sat: 10am – 12pm
---
CLOSED:
March 14-19
May 30
July 4
September 5
November 11
November 23-25
December 20-31
Fitness Passes
Purchase a pool or fitness center pass
$5 daily rate - cash only please
Children under 5 free; school age children $2
Monthly passes for sale at the Cashier's desk in Building 1
Question? Call (928) 776-2238
Fitness Center Staff and Personal Trainers Fitness Center Rules
Sarah Eastman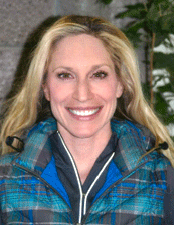 Sarah Eastman has been a fitness educator for 15 years, with a resume that includes ski instruction, teaching indoor and outdoor rock climbing and rope skills, soccer coach and dance instructor.
In addition to being an ACE certified personal trainer, and a member of IDEA since 2008, she has appeared in several fitness/exercise videos, and has been a group exercise instructor, and a registered yoga teacher since 2001. She is certified in TRX suspension training, Turbo Kick, RIPPED, PIYO and much more.
Sarah believes in training the whole person – brain, heart, and body, inside and out. She will encourage you to transform the experiences you have had with exercise and your body, observe your attitudes, feelings, and beliefs to create change with lifelong results.
She encourages building positivity and thus gaining a powerful connection to yourself. By doing this, restoring the playfulness in exercise like we had when we were children, Sarah feels you will ultimately transform not just your body but your life in the ways you desire.
Sarah believes in a holistic approach which focuses on nutrition first, followed by cardiovascular training, strength/resistance training, flexibility, balance and coordination-- all to help achieve optimal physical health and well-being.
---
Grant Cool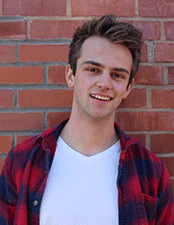 I was born in 1999 in Mesa, AZ where I was raised for the first three years of my life. My family moved to Prescott in 2002 and we have been here ever since then. I graduated from PHS in 2018 where I played football and barely passed marine biology. I have always been passionate about fitness and in 2018 I received my NASM-CPT (certified personal trainer). I then took my certification to work in physical therapy as a tech. During this time, I spent most of my days helping patients work through movements and exercises, which was pretty neat.
---
Kiera Woodman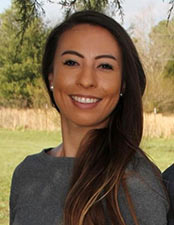 I am originally from the Middle Tennessee area. During my childhood, sports have always been a huge part of my life thanks to my dad. It inspired me to learn more and receive my bachelor's degree in exercise science from Belmont University. During that time, I also competed as a division one track and field and cross-country athlete. Shortly after graduating, I received my ACE CPT certification. I had the opportunity to personally train clients for 2 years. I then decided to go a step further in my education and specialize in strength and conditioning.
I dove into interning with Austin Peay's State University division 1 football team. I learned a lot and enjoyed working with the athletes. I loved seeing how the importance of proper nutrition, sleep, and the progression of week-to-week training made a massive difference in strength gains. In this way, many people do not realize how much dedication it takes to accomplish a fitness goal. It is about embracing the process and winning small victories every day. During this process, you realize how much you truly accomplish. This is why I absolutely love training people.
I enjoy working with a variety of clients, as I have had the opportunity these past couple of years to do so. I have worked with people who are coming back from an injury to top collegiate athletes. I especially love my running clients!
---
Adella Hayes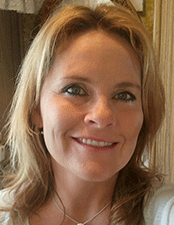 I have been living in Prescott since 1996 to raise my youngest son (which is now turning 26!). I have 2 older sons & a grandson that live in California. I'm a Certified Health and Nutrition Coach and a Yavapai College alumni, so coming back to work here is awesome. I'm excited to be part of the YC team and look forward to working everyone.
---
Nicolas McGlynn-Moore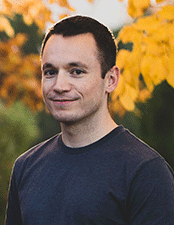 Nicholas was born in Van Nuys, California. His family moved to Prescott Arizona in 1994, and he grew up in Prescott Valley, Arizona. He graduated from Prescott High School in 2010, commissioned as an active-duty Armor officer in 2017 and served four years in the US Army. Nicholas' short term goal is to begin work in Project Management after completing a Master's degree. He spends his free time on fitness, nutrition study, foreign language, and poetry.
Fitness Center Rules
You must be enrolled in a Yavapai College class (PHE130A, PHE130C, PHE130H, PHE130K) or have purchased a Fitness Center Pass
Minimum age for lifting is 14 for all other equipment minimum age is 12. All persons under the age of 14 must be accompanied by a parent or guardian.
Closed toed shoes and a shirt are required at all times.
No food is allowed in the fitness center. Drinks are allowed as long as they have a closeable lid.
Hand towels are provided by the facility and must be placed in the dirty towel hamper after use.
Strong perfumes and aftershaves are not permitted as many of our patrons have severe allergies. Please make sure you wash them off prior to use of our facility.
Do not rest on or monopolize fitness center equipment please make sure you share well with others.
There is a 20 minute time limit on cardio equipment if others are waiting.
Offensive language and/or behavior will not be tolerated.
All instruction and training is to be performed by credentialed employees of Yavapai College Fitness Center. Taking tips from students or other personnel may get you hurt.
Yavapai College Fitness Center Employees reserve the right to ask you to stop an exercise if it has the potential to injure you or others.
Free Weight Users
Please re-rack barbells, weight plates, and dumbbells after use.
Do not drop weights on floor.
Please ask for a spot from the instructor if you are lifting heavy weights.
Always utilize safety collars.