Check out & renew
We are a member of the Yavapai Library Network and open to the public. You can check out our materials with a library card from any participating Yavapai County library.
Pickup Materials
After your hold has arrived at the library, you will be notified that it is ready to be picked up.
Library pickup
In the library, look for the Holds shelf at the Circulation Desk. Use the self-checkout station to check out your materials.
NEW
After Hours Pickup
Pickup items from a locker when the library is closed, 24/7 (except for college breaks).
Place a hold in the catalog, choosing one of the following locations:
Yavapai College - Prescott Lockers or
Yavapai College - Verde Lockers
When the items are ready, we will email you a PIN code.
Go to the after hours pickup locker and use the PIN code to open the locker.
Items not picked up within 5 days will be returned to their respective libraries.
Prescott campus
Bldg 19 (Boyd Tenney Library), south entrance lobby doors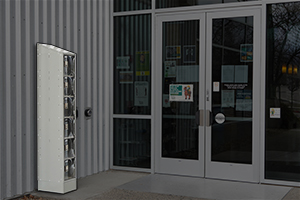 Verde Valley campus
West college entrance, next to the bus stop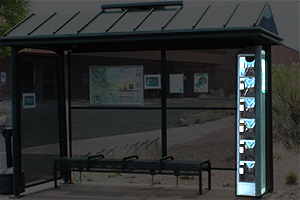 Hold items
You can place a hold on most items. Select "Place Hold" in the Catalog and specify the library where you want to pick up your item.
We'll notify you when it is ready for pick up.
Borrowing limits
You can see when your items are due in the Catalog .
Maximum number of checkouts: 75 items
MATERIAL TYPE
LOAN PERIOD
BORROW UP TO

Book
CD-ROM
Government document

3 weeks

auto renews 3x

75 items

DVD
Music CD
Audiobook CD

3 weeks

auto renews 3x

15 items

Ebook
Digital audiobook
Digital magazine

varies, up to 3 weeks
varies
Juvenile literature
1 week
Reference
Hardcopy journals, magazines, newspapers
Microfilm, microfiche
Large maps

use in the library
copier is available
Course reserve
get a scanned PDF copy
Interlibrary loan
due date is set by the lending library
Renew your library materials
NEW Starting June 1, 2020, items are automatically renewed on their due date.
Eligible items will automatically be renewed, with these exceptions:
The item is a digital item, such as a downloadable ebook, audiobook, or emagazine
Another patron has placed a hold on the item
The item reached its maximum number of renewals (3 times for most items)
Your account is blocked due to lost items or owe more than $10
You will continue to receive reminders for overdue items. Items borrowed from other YLN libraries are included in this service.
If items  do not renew, you have 3 days to return them.
Check your due dates online using the Catalog , or in the YLN app.
You can also renew Interlibrary loan items if allowed by the lending library by contacting Interlibrary loan.
Return items
You can return your library items at any library bookdrop in the Yavapai Library Network.
Even if items renew automatically, you can still return them at any time before they are due.
Interactive map of library locations
Course reserves
An instructor may place a textbook or other course materials on reserve at the Circulation Desk.