Juliette Tygret
YC Roughrider alumna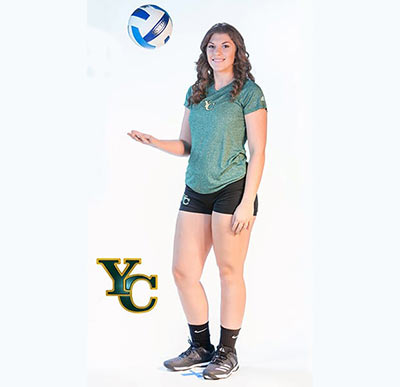 YC Roughrider alumna Juliette Tygret has arrived in the city of Rome to begin a one-year master's program in Sports Management and Coaching.
"YC Assistant Coach Shawna Guffey, saw that I had the potential to be great and pushed me when I didn't think there was any push left."
---
What are you doing now?
I am currently in a Master program in Rome, Italy.
---
Tell us a bit about your current career/life status
I am studying Sports Management and Coaching as well as playing volleyball.
---
How did YC help contribute to your success/goals in life?
I started out as nursing major at Yavapai and realized that wasn't for me and when I transferred to Bloomfield College, I changed my degree to Business Administration. I didn't know what I wanted to do with that but it opened up options other than being in a hospital.
"Yavapai College helped me by bringing me to my best friends, they helped me push myself and helped me create the women I am today. They pushed me at my lowest point to keep going and are still pushing me to be my best everyday."
---
Was there any special person/staff or faculty at YC that helped you move forward?
My freshman year our Assistant Coach Shawna Guffey, she saw that I had the potential to be great and pushed me when I didn't think there was any push left.
---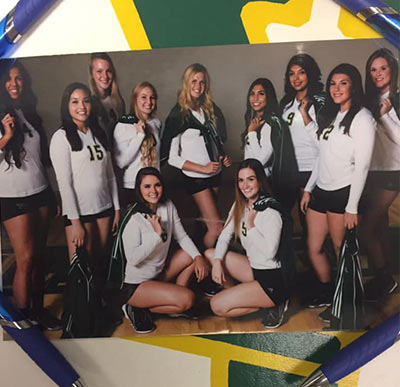 "In January 2020, I was contacted on Instagram and invited to apply to this exciting program," said Tygret. "They had learned about my success as a Bloomfield College volleyball player, as well as my coaching experience, through the rankings reported by the Central Atlantic Collegiate Conference."
The business administration grad came to Bloomfield from Phoenix with a desire to see other cities, switching her major from nursing after earning an associate degree at a junior college in Arizona where she grew up and where her family lives.
"I realized that nursing was not what I wanted to pursue. I had thought about opening a boutique, and I also wanted to experience new social interactions and the norms that come with being in a diverse environment, said Tygret.
"Having come from Arizona where my exposure to diverse ethnicities included only people with my own white racial background, and people of Mexican descent, Bloomfield was a culture shock for me.
Read the rest of Juliette's story here
---