Verde Valley Art Gallery
---
Kelley Foy
Gallery Director
Verde Valley Campus, Bldg F
601 Black Hills Dr. Clarkdale, AZ
(928) 649-5479
Gallery Hours:
Tues- Thurs: 10 am - 3 pm
---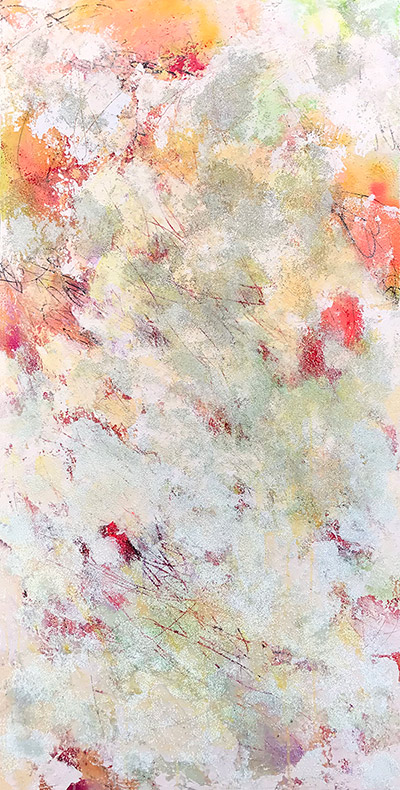 NECTAR CORRIDOR - 24" x 48"
Current Exhibit
Scroll down to view the exhibit virtually, and for the art descriptions and prices. A red dot indicates the work has been sold.
Fran McNamara
August 21-September 17
Arizona fine art painter and sculptor Fran McNamara explores space and form, intertwining gestural mark making and drawing with layers of paint and subtle collage transparencies, intersecting abstraction and the natural world.
Born in Queens, New York, McNamara graduated with a BFA from the School of Visual Arts in New York City. McNamara studied graphics and web design at New York University and the Fashion Institute of Technology. Fran has been painting and designing for over 25 years. Fran McNamara, a studio artist continues to exhibit and has simultaneously Art Directed for several major magazines in New York City.
McNamara has exhibited nationally including at Utah's Woodbury Museum of Art, the Marin Museum of Contemporary Art in California, The University of Arizona, Art and Science Gallery, and at Hofstra University, New York City.
---
---